Providing an excellent environment for businesses to start, grow and innovate
Watch Video
The largest private sector contribution to Norfolk's economy
Explore our interactive map of Norfolk
A world class agri-tech and life science skills base
Norfolk - the ideal place to locate your business
Norfolk is a great place to visit, live and work – creating an excellent environment for businesses to start-up, scale-up and innovate.
Norfolk is not only one of the UK's most popular tourist destinations; we also have a dynamic and diverse economy. The city of Norwich, with its excellent connections to Cambridge, London and Europe, is our cultural and business capital – and one of the UK's fastest growing cities. You'll also find a choice of good quality, affordable commercial property and development sites at attractive locations across the county.
Doing business in the East of England is cost-effective compared with London and the South East. Norfolk in particular offers operating costs below the national average. Employees who relocate here will also enjoy lower than average property and living costs – as well as a great quality of family life.
Norfolk attracts the innovative and ambitious. Great brands already flourishing here include Aviva, Naked Wines, Bernard Matthews, Lotus, Kettle Foods, and Virgin Money – many Norfolk 'born'. They reflect our industry strengths in Advanced Manufacturing & Engineering, Agri-tech, Creative Industries, Digital, Energy, Financial Services, Food & Drink, Life Sciences, and Tourism. 
London is less than two hours by road or rail and Cambridge is just an hour away. We have commercial shipping ports at Great Yarmouth and King's Lynn with links across the North Sea. Norwich International Airport connects us to the rest of world via Schiphol in the Netherlands, as well as other UK destinations.
Read our case studies to see why so many companies choose Norfolk 
Download the Norfolk Growth Prospectus to discover how the Norfolk Growth Group is promoting sustainable development and growth in our core industries.
Locate Norfolk, backed by Norfolk County Council, works with business leaders who want to invest in this leading European business location. We provide free and confidential advice for location consultants and potential investors. We also offer support to new investors and overseas companies operating in Norfolk.
Contact us today to find out how we can help you.
Read More
Tweets by Locate Norfolk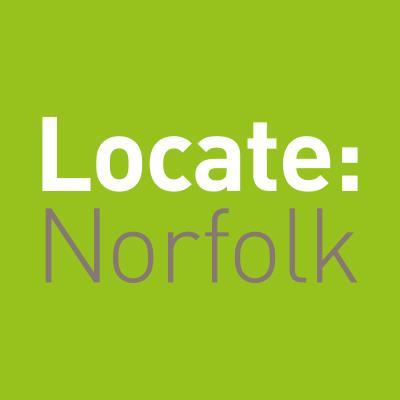 Locate Norfolk @Locate_Norfolk
Follow us on twitter